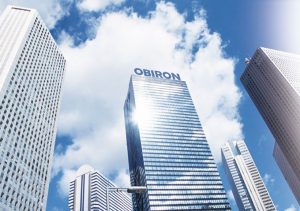 Beijing Obiron Lighting Technology Co., Ltd is a company that is mainly engaged in the research, development, production and sales of LED lights. Our featured products include LED Flood Lights, LED Street Lights, LED Spotlights, LED Down Lights, LED Panel Lights, LED Light Tubes and more. We have exported our products worldwide including the United States, Europe, Asia and Southeast Asia. Starting in 2016, our company have entered into a strategic partnership with TSINGHUA SOLAR, a joint venture into the domestic and international solar thermal and solar LED lighting market.
Currently, our company have a high-quality team of seasoned experts that has engaged in the field of LED development and sales. We are constantly innovating, forging ahead with determination, and striving hard to provide top-quality products and services for customers.
We have a competitive system and normative management. The belief "Honesty-based, Credit standing, Quality first, Customer uppermost" goes deep into every staff's mind. Our promise is to satisfy and strive to exceed the expectations of each customer. Facing forward to the future, we continue to strengthen the management. Improve the quality and provide high-quality products and service to the customers all around the world.